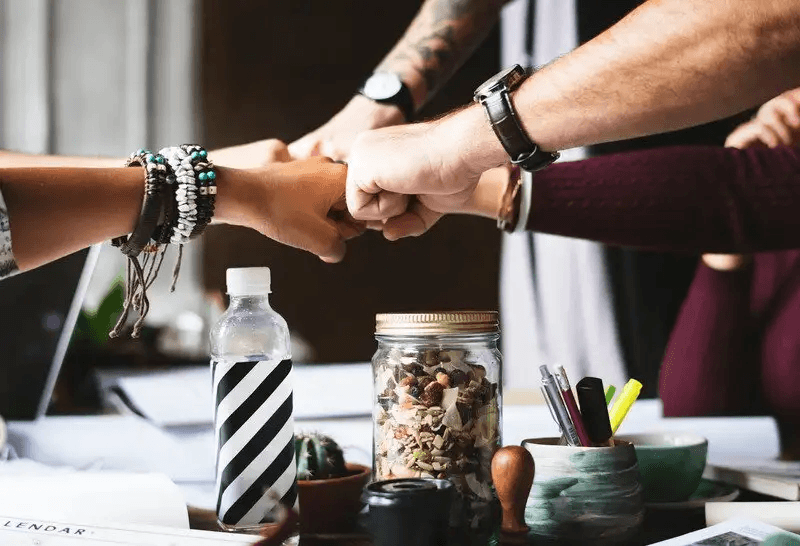 Trucking Info's Evan Lockridge recently wrote an article, For-Hire Freight Continues Setting New Records. In this article, Lockridge reviews the economic indicators to explain the consecutive quarters of rising prices in the freight market. "The Freight TSI (Transportation Services Index) measures the month-to-month changes in for-hire freight shipments by mode of transportation in tons and ton-miles, which are combined into one index. Over the last nine months of 2017, the index rose 6.8% with three quarterly increases. The increase of 2.8% in the fourth quarter was the largest quarterly increase since 2.9% in the first quarter of 2013."
Like most industries, pricing is influenced by an Econ 101 principle, Supply & Demand; also known as capacity. Over the years there have been regulations which tightened the trucking capacity that has already been struggling with the driver shortage. We've had Hours of Service rules go into effect and now, as of December 2017, the ELD Mandate.
Just because capacity is tighter and freight rates are rising does not mean that transportation companies are hitting record profits. The increases they are seeing in margin due to capacity constraints are easily spent on upgrading technology to meet the new regulations, along with struggling to recruit and retain drivers.
The professional driver shortage is not a new challenge, it's been around for years. But, with more and more drivers leaving the market, and not enough people aspiring to become a truck driver, the same number of trucking companies are fighting for a smaller pool of qualified drivers; leading to increased costs in marketing and recruiting. There are not enough professional drivers to fill the seats and driver turn-over is astronomically high! Companies are spending more and more of their margin dollars focused on marketing to and recruiting new drivers. Then there is also the retention side. Just as much work goes in to keeping current drivers in their seats as it does to fill the empty seats. All of this is done so we can ensure capacity to our customers.
By encouraging cooperation between shippers and carriers, instead of resistance to regulation and price increases, together we can review individual transportation situations and provide cost saving tips.
Every company's freight mix is different, so here are some generic ways you may be able stay within your transportation budget by being co-operative and working with your carrier or freight broker.
Dedicated/ Round Trip Lanes
Are there lanes that you run frequently and that are predictable week to week? Consider working with a carrier in a dedicated contract carriage situation. For more information, check out Lean On Me To Be Your Dedicated Contract Carrier. This allows the carrier to search for back-haul opportunities out of that area because you're providing consistent lanes to a new customer. When capacity tightens in these areas, carriers will already be in place for reliable, consistent freight.
Additionally, if you have freight that meets the weight limit before filling the space in the trailer, Keller Trucking's heavy haul program uses specialized light weight equipment so we can haul up to 52,000 pounds of your product.
Flexible Shipping Day & Times
If you have the ability to be flexible with your pickup and delivery days and times, you could see valuable savings in lane pricing. Depending on the length of haul, early or late pick up times may work better for the carrier when they are planning the truck utilization. Tweener loads, with a length of haul over 250 miles but under 400, can be difficult for carrier utilization and drivers' total miles for the week.
If you can't be flexible on the shipping dates and times, giving your carrier or freight broker plenty of time to schedule your pick up can also help lower the price of the lane. Especially on the brokerage market, providing plenty of lead time allows the carrier procurement team time to find the right carrier.
Develop Relationships with Carriers/Brokers
By developing long-term relationships with your carrier or a freight broker, you create the opportunity for a strategic partnership to develop. Your carrier has industry expertise and may be able to provide feedback or suggestions to implement that may lower the overall cost of your freight.
Driver Friendly Freight
With the professional driver shortage being a large factor in the capacity crunch, providing driver friendly freight will make your lanes more desirable to carriers and may be seen as a retention opportunity as well. If possible, utilize drop trailers so drivers can easily drop and hook at your location allowing them to get back on the road quickly. In the event that the driver must live load or unload, become known as a facility that quickly gets drivers in and out of the facility. After all, drivers make their money while their hauling your freight, not sitting at the dock waiting to be loaded. Additionally, being efficient in the docks lowers your chances of accessorial charges such as detention which adds to the overall cost of the lane.
Which of the above suggestions do you plan on implementing to make 2018 the best year yet for your transportation department? Make sure when you are communicating with your freight partners that you are encouraging cooperation rather than resistance to the changes in the freight market. This will make us all more efficient in 2018.
Download "7 Questions to Ask When Selecting a Freight Partner"