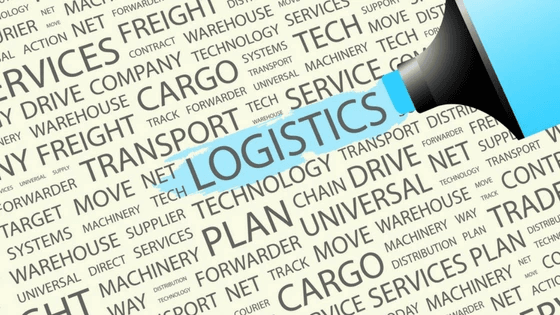 There may come a time in your business' growth that you need to start to think about outsourcing your logistics functions. In order to succeed and continue to grow your business to it's full potential, outsourcing may actually help you save money, time, and lead to more growth.
Outsourcing functions like warehousing, packaging, and shipping is a big step, so it is important to find a reputable and experienced third-party logistics (3PL) provider to partner with.
Outsourcing logistics functions is new territory for many business owners who don't understand what 3PL providers do every day. 3PL providers specialize in logistics services for shippers by assisting with or managing transportation, warehousing, distribution, and/or packaging needs (or any combination of these aspects) all from a single source which eliminates the additional expense and time associated with setting up and managing multiple vendors. Most business owner fears fall into three categories: control, cost, and flexibility.
Loss of Control
Many business owners fear a loss of control when outsourcing their logistics functions to a 3PL provider. Experienced logistics providers will have technology in place to help you monitor your progress and give you access to real-time reports and data for everything from warehouse inventory to distribution and packaging progress to tracking shipments.
High Costs
Business owners may assume that outsourcing supply chain management processes to a 3PL provider will increase costs. However, outsourcing your logistics functions can save you both time and money.
3PL providers have already made the costly investments in equipment, software, facilities, and personnel so you don't need to. IT investments can consume any business budget, but when you outsource your logistics functions, you don't need to purchase costly transportation or warehouse management systems. 3PLs can also run reports to analyze your shipping patterns and provide visibility to your inventory.
Additionally, 3PLs can provide volume discounts on shipping due to their economies of scale. Outsourcing your logistics reduces your overhead associated with receiving, storing, picking, packing, and shipping your goods to the end customer, leaving more profit in your bank account.
Lack of Flexibility
3PL providers specialize in offering flexible solutions. Markets can fluctuate and so do your business needs. 3PLs allow easy streamlining by up-scaling your space, labor, and transportation needs during your busy season and have the ability to scale back down during your slower months.
According to a 2013 Armstrong & Associates report, 86% of domestic Fortune 500 companies use a 3PL company for their supply chain management needs. It doesn't matter how big or small your company is, outsourcing all or a few of your logistics functions has many benefits. It can be worth it to your company to take the time to look into how a 3PL provider's services can ease your outsourcing fears so you can focus on running your business.
Download: A Guide to the Identification, Preparation, and Management of a 3PL Partnership