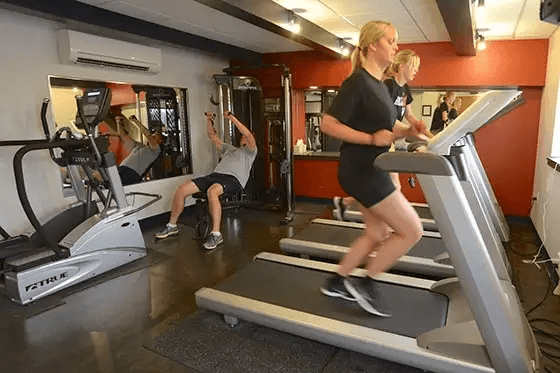 The idea of focusing on employees' overall wellness is not new to the 21st century. According to Gainer in History of ergonomics and occupational therapy (2008), the idea of workplace wellness began with Bernardini Ramazzini, an Italian physician, in the 1600's. Ramazzini focused on the effects of work exposure on the employees and was interested in preventative measures to improve employee well being.
Since then, we've experienced the industrial revolution that required employees safety to be a priority. Expanding on that, the 8 hour work day was implemented by the Ford Motor Company in 1914.
In 1979, Johnson & Johnson began their wellness program, Live for Life which focused on personal activity levels and body fat measures. Promoting wellness in the workplace began to take off as it was a hot topic for academic literature in the 1980s. Topics included how workplace wellness programs could reduce costs related to illness, absenteeism, and how these benefits could attract top talent.
Over the past 15 years or so we've really seen workplace wellness initiatives take off. Here's a few stats why:
 Workplace wellness programs have been known to improve the health behaviors of employees, which lowers the risk of chronic diseases.
Workplace wellness programs can reduce health care costs for the employee and employer
Workplace wellness programs improve productivity and decrease absenteeism
Sounds like a pretty good deal, right?
Why does Keller Logistics Group and its affiliates have a wellness program?
Providing a comprehensive wellness program to our employees shows them that we keep their health and safety at the forefront of our culture and that we are committed to their long term success at Keller. Our programs encompass activities for physical wellness, financial wellness, and emotional wellness.
Activate Health & Wellness Center
In October 2014, Keller opened Activate Health & Wellness Center. This clinic is available to all of our employees and offers a broad scope of primary care services, comprehensive annual physicals and health coaching at no cost to the participant. It also offers select labs at no cost and high quality generic drugs at no cost when prescribed by a clinic provider. We pay each participant and covered spouse incentive dollars for completing an annual physical, achieving individually tailored goals and action plans and using Activate Healthcare referrals. The clinic is staffed by experienced primary care physicians and advanced practice providers and leverages leading-edge technology. This program is designed to help each person to be healthier and spend less money on health care.
Onsite Health & Wellness Coach
We also have an onsite health and wellness coach who provides one-on-one personal training in our fitness center, schedules remote health screenings for our drivers and warehouse staff, creates various fitness and nutrition challenges, and cooks weekly onsite healthy lunches.
Wellness Initiatives
We provide monthly wellness initiatives focusing on numerous health conditions based on our employee's needs. For example we celebrate National Diabetes Month, National Breast Cancer Awareness Month, Melanoma May, etc. We provide Lunch n' Learns focusing on Stress Management, Self-Defense, Nutrition, Eye Health, Financial Freedom and Pain Management to name a few.
Quarterly, we offer a 10 week lifestyle program for all of our employees. This program, titled POWER, was designed by our health & wellness coach and focuses on changing bad habits, recognizing harmful, unhealthy behaviors, understanding fitness and nutrition and creating small but significant changes to create the best possible version of each employee. This individualized program provides the employee with a Fitbit, a Tanita scale and a resistance band.
We have a 1.1 mile paved track along the perimeter of our property which enables employees to take a walk or jog on their lunch break, or take a 10 minute mental break throughout their work day. Along with our track, we also plant a seasonal garden which provides fresh, organic vegetables to be used for our weekly meals or as a giveaway for our drivers, office and warehouse staff.
Keller Logistics Group is extremely invested in the health and wellness of our employees. Our wellness program has many benefits and components. We truly strive to create a culture of health through annual health screenings, health coaching, weekly healthy meals, Lunch n' Learns, various wellness challenges, and weight loss programs. Our goal is provide our employees with the tools and resources to needed to achieve and maintain their personal health and wellness goals.