Welcome to 2020 Singleton Boulevard in Dallas Texas. This 425,000 square foot warehouse location is partially food grade and protected from freeze. What makes this location special? It has both indoor and outdoor storage, is rail serviced, and is located with highway access to US-75, US-77, I-30, and I-45.
Check out our infographic below for more highlights on the 2020 Singleton Boulevard Dallas Texas warehouse location.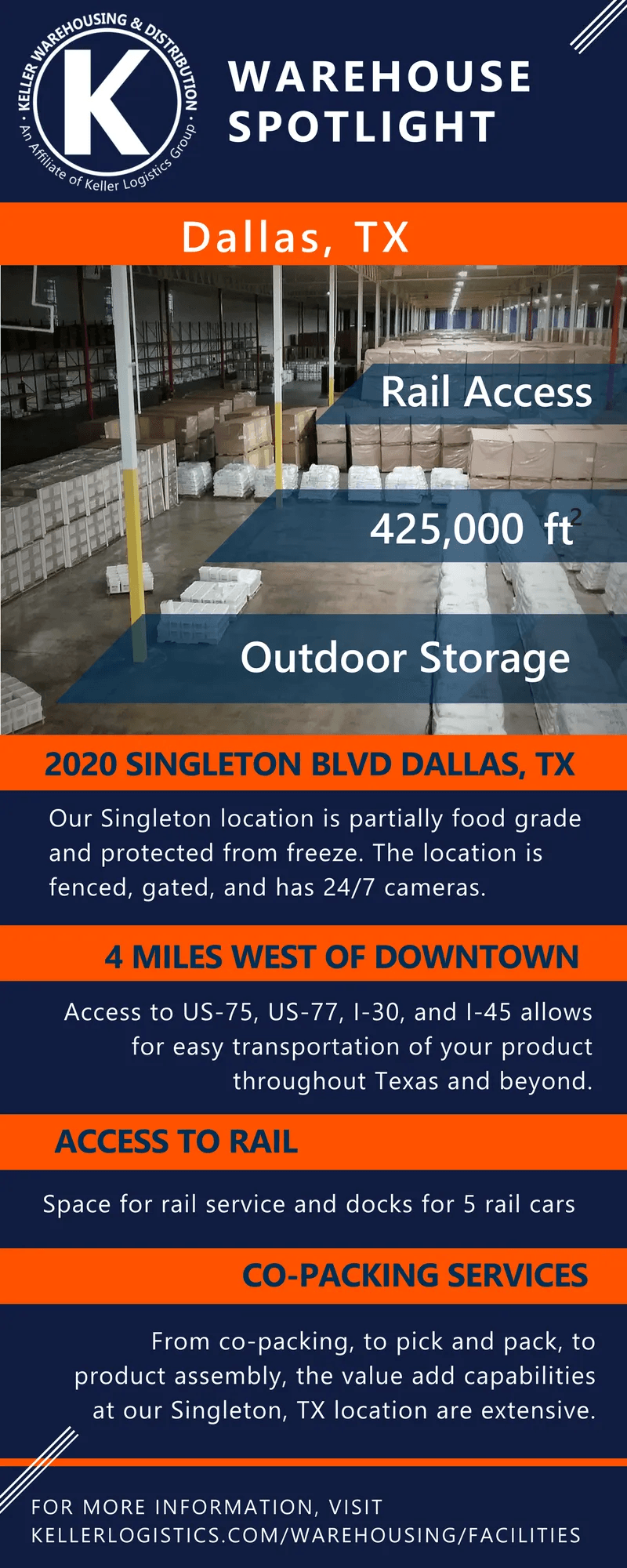 Interested in learning more about our building in Dallas, Texas or one of our other locations? Click on the button below and tell us how we can help!