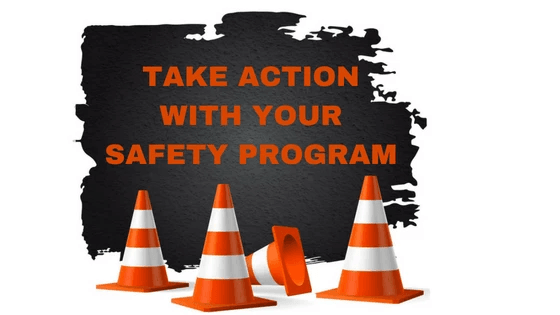 The number one goal for any organization should be the safety of its employees. Nowhere is that more true than in warehouse and/ or manufacturing settings, environments where there are ample opportunities for injury.
According to 2015 data from the U.S. Bureau of Labor Statistics, there were approximately 2.9 million nonfatal workplace injuries and illnesses reported by private industry employers. Of that 2.9 million, nearly 2.8 million (95.2 percent) were injuries. Aside from the obvious morale lowering that occurs when employees are injured in the workplace, the financial ramifications for companies, and, thus, customers, can be very substantial. When the Occupational Safety and Health Administration (OSHA) issued their business case for safety and health, they summarized in these words:
"It has been estimated that employers pay almost $1 billion per week for direct workers' compensation costs alone. The costs of workplace injuries and illnesses include direct and indirect costs. Direct costs include workers' compensation payments, medical expenses, and costs for legal services. Examples of indirect costs include training replacement employees, accident investigation and implementation of corrective measures, lost productivity, repairs of damaged equipment and property, and costs associated with lower employee morale and absenteeism."
Those numbers should be more than enough for organizations to consider implementing Safety, Health and Environmental (SH&E) Management Programs to keep their people safe and costs down. There are, of course, the direct savings on the worker's compensation claims, civil liability, and litigation expenses. But the cost impact goes far beyond just the ledger. Co-workers who witness an injury or fatality have, in some cases, found themselves unable to return to work for long periods of time, or at all. And if so, not at the level they once performed. This creates additional losses for the company through the loss of productive, skilled workers. In addition, companies with a bad reputation when it comes to safety will find it challenging to attract the level of talent they need.
Solid safety initiatives and programs that are driven by and committed to by senior management can have a cost saving impact on morale and general productivity. One other area that is not often considered – the impact successful safety programs can have on winning job bids or government contracts.
Most customers know that the expenses incurred from unsafe business practices have to go somewhere. Often, it's passed down to the customer through increase in prices to compensate for both the soft and hard costs of workplace injuries. By showing a commitment to safety through these initiatives, companies show they care about saving money – and, more importantly, lives, in every way possible. In some cases, safety and health programs are a compliance requirement for the contract.
And these safety initiatives are proven to work. For example, businesses that partner with OSHA through the Voluntary Protection Programs (VPP) have 50 percent fewer lost workday injuries and illnesses than the average for their industry and incidence rates 50 percent below the national average. VPP companies have saved more than $1 billion since 1982.
At Keller Logistics, we view safety as more than just a priority– it's an obsession. From truck drivers to warehouse supervisors, each and every employee is thoroughly and regularly trained on best safety practices. Our motto?
Time may be money, but life is priceless.
Learn more Keller safety initiatives and practices here.