Location is equally important to your warehouse or fulfillment center as your operation's people, equipment, and processes. Choosing an optimal location enables you to serve your customer base with efficient deliveries while avoiding escalated shipping costs and delays in transport. In addition, setting up a facility near your suppliers allows you to receive materials faster and maximize your production capabilities.
Analyzing the big picture is vital to select the most practical location for your warehouse or fulfillment center. A proactive strategy helps your company determine a warehouse location that aligns with your processes, employees, transportation methods, and customer needs.
Factors to Consider for Your Fulfillment and Warehousing Location
Whether starting a new fulfillment center or expanding on an existing chain of warehouses, determining an optimal location can be challenging. Consider the following factors to help ease the selection process.
Accessibility
One of the first things to consider is whether your preferred carriers can sufficiently service your facility using your primary modes of transportation. To avoid pickup delays and inconveniences, you must ensure locations are relatively close to shipping terminals. Selecting a location without evaluating traffic congestion, peak traffic times, and road safety conditions can lead to wasted time and increased fuel consumption.
Proximity to Your Customer Base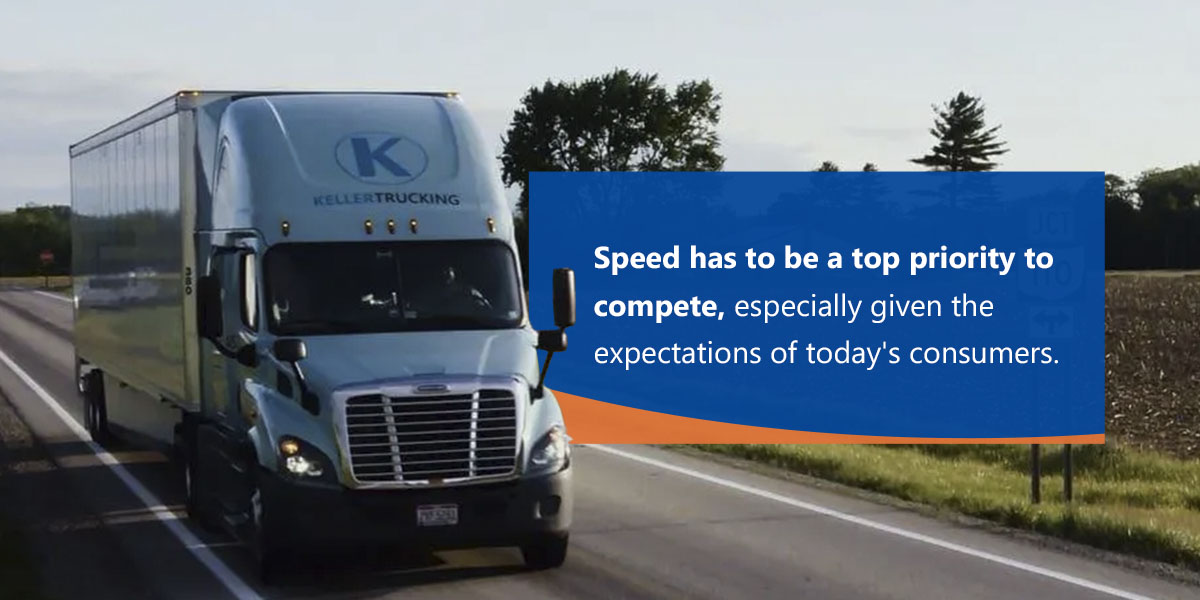 It's equally important to map out where your customers are so you can better understand how to reach them quicker and cost-effectively. Lengthy transit times could cost you future business. Speed has to be a top priority to compete, especially given the expectations of today's consumers.
The Locations of Your Suppliers
Selecting a location near your suppliers minimizes freight costs and potential delays in transport. Being close to your supplier base provides the flexibility of managing shipping issues faster to avoid longer holdups. When your facilities are close to both ends of the supply chain, you can decrease lead times, improve responsiveness to changes, and close crucial gaps in your transportation operation.
Local Laws and Regulations
Learn More About Industry Related Topics- Check Out Our Blog
Local laws and regulations could prevent an otherwise attractive area from being the perfect choice for your new warehouse or fulfillment center. Some municipalities might not allow you to warehouse certain products or materials, while local laws can dictate motor carrier size allowances and load weights. In addition, specific tax incentives make one location option more practical than another.
Getting your company up to speed on the legal aspects of a particular area can save you significant hassle later on.
Maximizing Your Potential With Keller Logistics
As a third-party logistics (3PL) provider, our comprehensive warehousing, transportation, and shipping services can help scale your operation by easing the strain of today's high demands. With our extensive knowledge and support, you can better address increases in your business while still providing a seamless customer experience.
With over 300 tractors and 1,000 food-grade trailers, Keller Trucking, an affiliate of Keller Logistics Group, can connect your warehouses or provide a simplified transportation solution between your facilities and your company's suppliers. You can also utilize our freight services for direct delivery fulfillment, enabling you to serve a broader customer base with faster shipping times.
Our co-packing services help get your products to market faster with a full menu of customizable secondary packaging solutions. Leverage capabilities like reworks, sorting, product assembly, labeling, and more. Featuring state-of-the-art technology and high-speed fulfillment methods, our solutions help you maximize core packaging functions and implement increased efficiency into your supply chain. Our logistics experts can also show you which order fulfillment key performance indicators (KPIs) to track, enabling you to improve your operations even more.
Contact Us Today to Discover More
To learn more about how our services can benefit your operation, contact Keller Logistics Group. For decades, we have helped many customers across a broad industry range maximize production and improve efficiency by providing a comprehensive range of logistics solutions, from warehousing and co-packing to short-haul regional transport and refrigerated lanes across the United States.
Our professionals have years of experience working with customers to develop optimal strategies that align with their business goals. Contact us today to get started.